Welcome to AMES CAMO.
AMES is a French Independant Continuing Airworthiness Management Organization (CAMO). Our expertise is mainly focused on private VIP large aircraft, please contact us if you would like to consider our services, we will work together to make your operations a success.
AIRPLANES

We currently have 40 airplanes under contract

BBJ B737NG

Our core business and expertise aircraft, we manage 11+ of them

VVIP OPERATORS

We are proud to count 17+ customers in our portfolio, from high individuals to Head-of-State

AIRCRAFT TYPE

We are specialized in Boeing, Gulfstream, Bombardier and Embraer

RECOGNITION

Several air authorities recognize us such as Aruba, Isle of Man, Bermuda, Cayman Islands, EASA, FAA, GACA and Guernsey

LOCATION

Our main office is in Saint-Louis, France near Basel airport
OVER 16 YEARS ON THE MARKET
After more than a decade of dedicated services, our company is an EASA, Bermuda and Cayman approved CAMO, offering tailored services  to VIP airplane operators. We are as well CAMO for B747-400 cargo airplanes and we also provide CAMO services for airplane owners during asset storage and transitions.
Our difference relies not only on our experienced team of engineers but also on our home-made tracking and planning tool ADEL. Via "myAMES" login, our customers have access to their up-to-date and customized status reports at any time.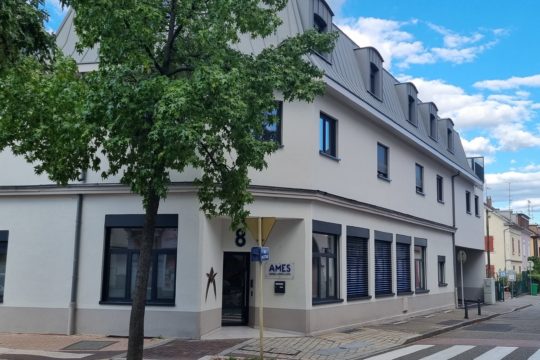 40 airplanes under contract among which 11 are B737 BBJs making us the leading independant CAMO for this market. 16 years of operation.
About us